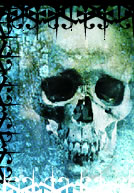 How to get a hold of Darren Shan
There are two ways to write to Darren Shan, either by e-mail or by letter
(1)To send me an e-mail, please click on the following link:

CONTACT FORM
Darren Shan read every e-mail which is sent to him,

but does not have time to reply to many of them (even if you're doing a school project!),

so please don't expect an answer!! You should have a look in the

Facts

section before you write to Him (or if you want info for school projects), since that's where many of the most-asked questions are answered. Also check out the

Messageboard

, where you can ask questions of him or other fans. If you are a

teacher

, requesting a school visit, please e-mail him instead of sending a letter.
(2) If you want to send a letter to Darren Shan a letter, the address is:

Darren Shan,
c/o Paul Kenny,
Rahina,
Clarina,
County Limerick,
Ireland.

He DOES reply to every letter which he receive, but it can sometimes take a couple of months or more for Darren to respond -- so please be patient!!!! And don't forget to include your address on your letter, and to make it as clear as you can -- he can't write back to you if he can't read your address!!!!

N.B. If you are a teacher, and several of your students are writing to Darren Shan, please send the letters together, and he will send a single letter to the group in response. Sending the letters separately will not change this -- it will simply cost you and the kids more money!!